We conclude our roundtable review on Kyle Roberts'
Evangelical Gotham
 with a reflection from the author himself. Thanks to everyone who contributed to the conversation, and please do chime in below to continue the dialogue.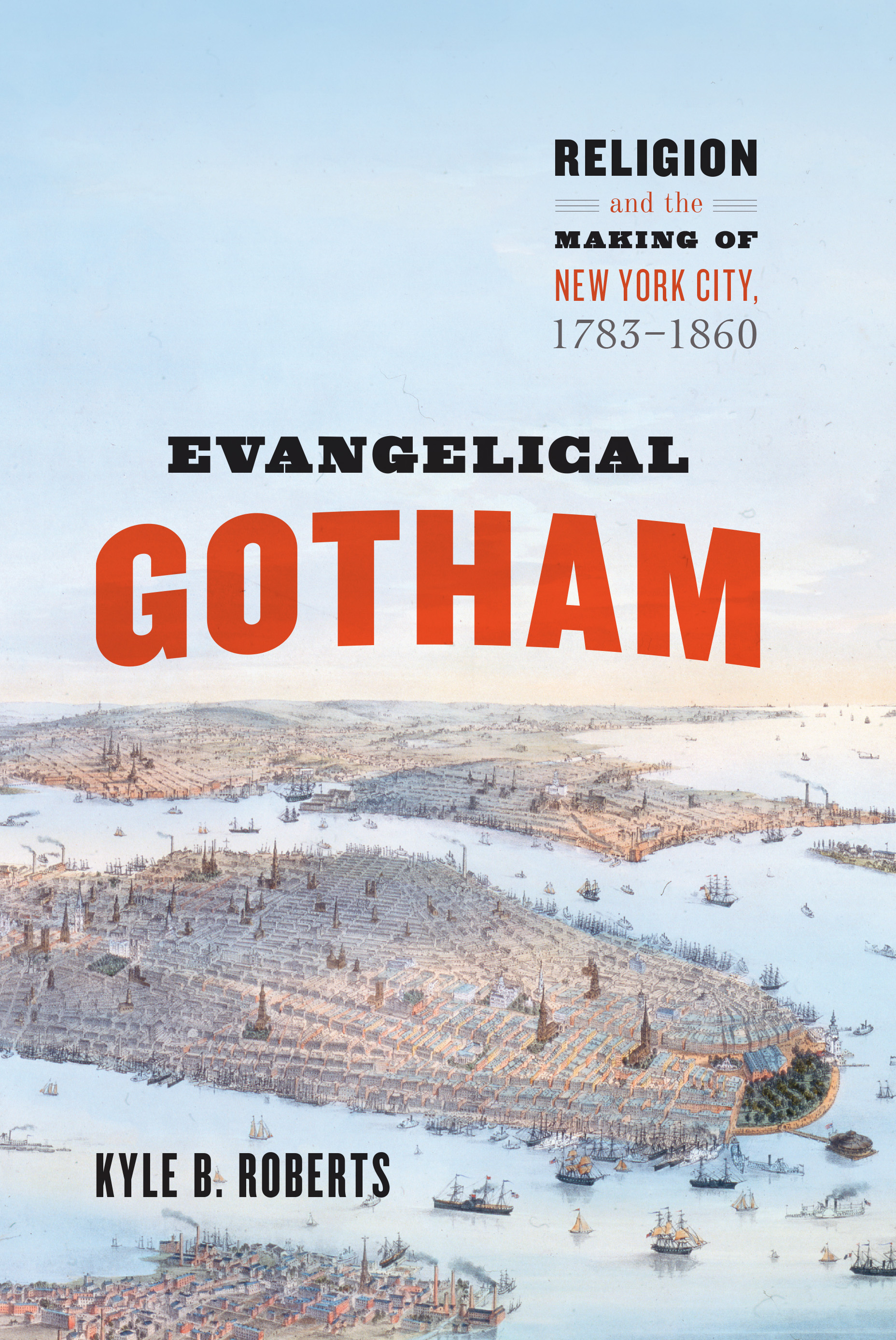 What a genuine pleasure it has been this week to have four thoughtful scholars of American religion share their journeys through Evangelical Gotham. I can't think of better traveling companions. I have admired their scholarship and benefited from their conversation over the past decade. As with the best walks through a city, they have allowed me to point out the sites that most interest and excite me and, in return, have shared my enthusiasm, asked for clarification, and drawn my attention to things that I have missed.
This book began as an excuse to get off the Amtrak at Penn Station during my regular commute in graduate school between Boston and Philadelphia. The books that intrigued me the most at that time (and which helped me while away the six-hour train ride) were the new histories of evangelicalism that sought to understand not only what evangelicals did, but why they did it. What would make an enslaved woman join the Moravian Church? How did a slaveholder reconcile his need for independence with the conversion of his wife and slaves? How could a "crazy" itinerant melt hearts?  With notable exceptions, these new histories were often stories of camp meetings in the rural hinterland, of circuit preachers riding to an early grave. What happened to evangelicals when they went to the city?